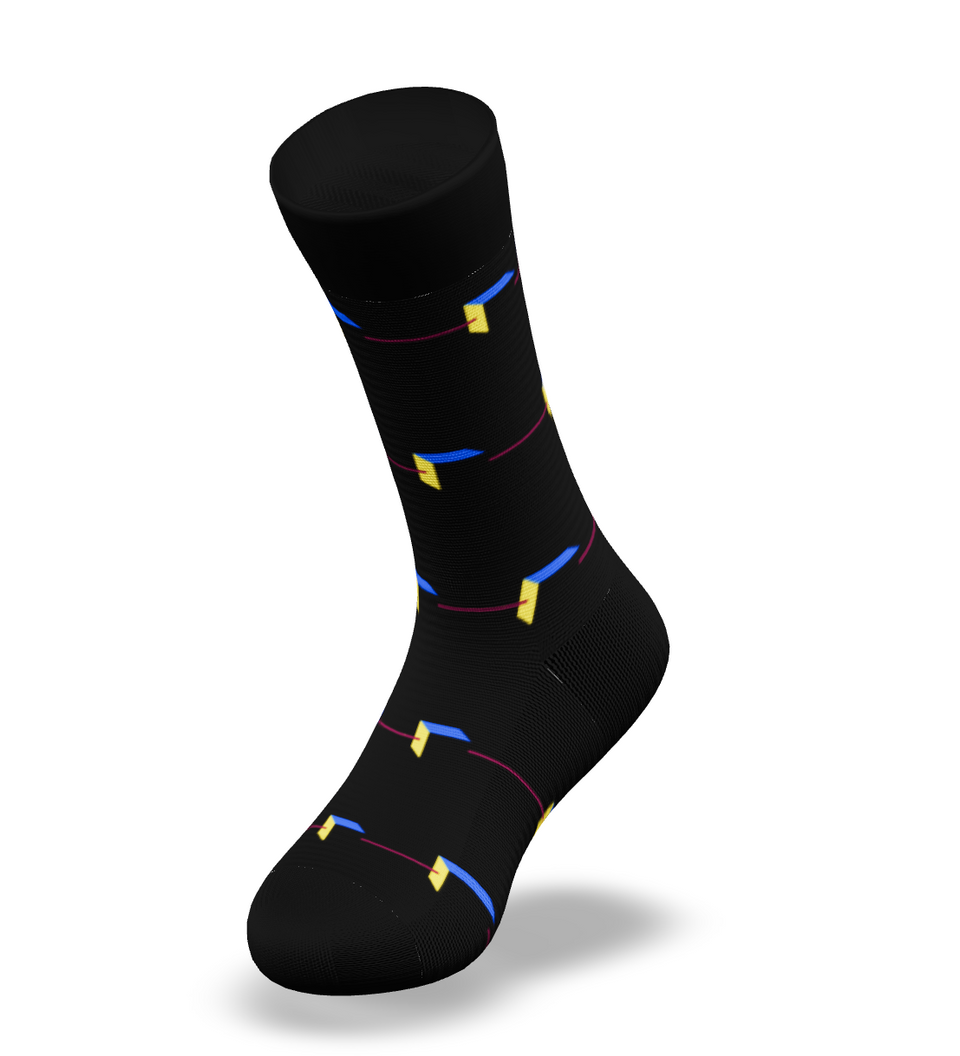 #BoxesAndLines Socks - Special Edition Listener Survey Prize!
JIEX-SCBL0
by Sock Club
High-performance socks, transparently created by Sock Club. 
Ronan Ryan and John Ramsay's favorite socks! These special edition #BoxesAndLines socks feature a modern twist on our "boxes and lines" design - referencing the network of data centers and cables behind equities trading. Selected for their high-quality American cotton, eco-friendly production, and ethical employment practices.